Understanding your target audience for inbound marketing
To be successful with inbound marketing, you must first identify your target audience. This requires knowing their demographics (age, gender, location, and so on), interests, needs, and preferences.
According to statistics, businesses that understand their target audience and tailor their marketing efforts accordingly are more likely to achieve better results. According to HubSpot, businesses that use buyer personas (detailed profiles of their ideal customers) in their marketing efforts have a 73% higher conversion rate than those that do not.
Understanding your target audience also allows you to create content that will resonate with them, leading to increased engagement and brand loyalty. According to 65% of respondents in a Content Marketing Institute survey, relevant content is the most effective way to attract and retain their target audience.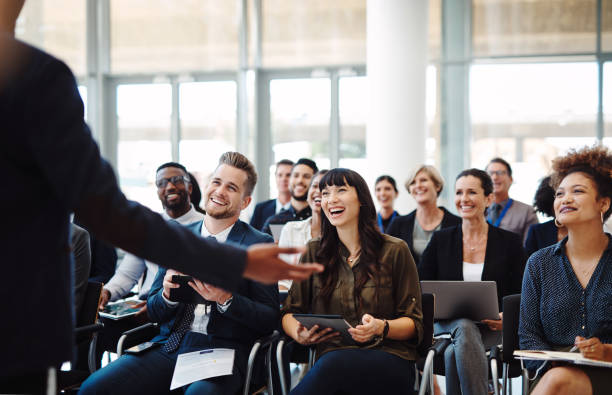 Creating high-quality, engaging content for inbound marketing
It is essential that you produce valuable and interesting content for inbound marketing. This content can attract new customers, improve the reputation of your brand, and increase revenue. Companies that prioritise content marketing generate 67% more leads per month than those that do not, according to research.
To create high-quality, engaging content, you must first understand your target audience's preferences. Conducting research, such as surveys or analysing website analytics, can aid in your understanding of your target audience.
Your content should be visually appealing as well as easy to read. Because 65% of people learn visually, including images or videos in your content can make it more memorable and impactful.
Finally, consistency is essential. Creating a content strategy and sticking to a consistent publishing schedule can help keep your audience engaged and returning for more.
Leveraging social media for content distribution for inbound marketing
Inbound marketing with social media is a strategy that involves promoting your brand's content on social media platforms in order to attract potential customers. This strategy is effective because social media platforms have a large user base, allowing brands to reach a larger audience.
According to a survey, approximately 73% of marketers believe that social media marketing is an effective business strategy. Furthermore, approximately 90% of social media users interact with businesses on these platforms.
Using social media platforms for content distribution such as Facebook, Instagram, Twitter, and LinkedIn can help businesses increase brand awareness and reach. It can also assist in the generation of leads and conversions.
To leverage social media for content distribution, businesses need to create engaging and shareable content that resonates with their target audience. In order to keep their audience's interest, they must optimise their content for each social media platform and post on these platforms on a regular basis.
Optimizing your content for search engines (SEO) for inbound marketing
Inbound marketing requires you to optimise your content for search engines (SEO). This entails ensuring that your website and its pages appear as high in search results as possible when people search for keywords related to your business.
What is the significance of this? According to research, the top five Google results receive approximately 70% of clicks, while the top spot alone receives approximately 33%. That means that if your website isn't near the top of search results, you're missing out on a lot of potential traffic.
To optimise your content for SEO, you must first research the keywords that your target audience is using, and then include those keywords in strategic places throughout your content, such as the title tag, meta description, and throughout the text. You should also ensure that your website is structured in such a way that search engines can easily crawl and understand its content.
By doing these things, you can increase your chances of appearing higher in search results, resulting in more traffic, leads, and, ultimately, more business for you.
Building an email list for your audience for inbound marketing
Creating a list of email addresses of people who are interested in your business can help with inbound marketing. Inbound marketing entails attracting customers through helpful and informative content rather than interrupting them with advertisements.
One method for collecting email addresses is to offer something of value in exchange for the person's email address. For example, you could offer a free e-book or a concession code in return for their email address.
Why is this significant? According to a DMA study, the average return on investment for email marketing is $42. This means that email marketing can be a very effective way to reach customers and generate sales.
However, keep in mind that people's email inboxes can quickly become cluttered, so only send relevant and useful information. Furthermore, in order to avoid violating spam laws, it is critical to obtain consent before sending marketing emails.
Collaborating with other bloggers or influencers for inbound marketing
Collaborating with other bloggers or influencers can be an excellent way to increase the effectiveness of your inbound marketing efforts. By working together, you can reach new audiences and create valuable content that resonates with your target customers.
According to studies, influencer marketing can generate up to 11 times the ROI of traditional advertising. According to HubSpot, businesses that prioritise blogging are 13 times more likely to see a positive ROI than those that do not.
Collaboration with other bloggers or influencers in your niche allows you to tap into their existing audience while potentially attracting new followers to your own brand. This can help you increase website traffic, social media engagement, and, ultimately, sales.
To begin, contact bloggers or influencers in your industry and propose a collaborative effort that benefits both parties. Guest posting on each other's blogs, creating joint content or social media campaigns, or simply sharing each other's content with your respective audiences are all possibilities.
By forming these collaborative relationships, you can create a powerful network of like-minded individuals who can assist you in growing your brand and expanding your online reach.
Utilizing paid promotion to reach a wider audience for inbound marketing
Using paid advertising to increase the number of people who see your inbound marketing content can be an effective strategy. Because paid promotion allows you to target specific demographics and interests, your content is more likely to be seen by people who are interested in what you have to offer.
According to statistics, businesses that use paid promotion for inbound marketing can see significant results. A WordStream study, for example, discovered that businesses that used paid advertising saw a 65% increase in website visits when compared to businesses that relied solely on organic traffic. Furthermore, HubSpot reported that companies that use paid advertising are 50% more likely than those that do not to see a higher return on investment (ROI).
Engaging with your audience through comments and feedback for inbound marketing
Engaging your audience through comments and feedback is an important way to promote your business through inbound marketing. Responding to comments on your blog, social media posts, or other online platforms where your brand is present is an example of this.
Engaging your audience can boost brand loyalty and customer satisfaction. According to a HubSpot survey, businesses that respond to customer inquiries on social media have a 71% higher chance of retaining those customers.
Responding to comments and feedback can also aid in search engine optimization (SEO) by increasing the amount of user-generated content associated with your brand. This can result in increased website traffic and improved search engine rankings.
As a result, it is critical that you actively engage with your audience through comments and feedback as part of your overall inbound marketing strategy.
Creating shareable content that encourages virality for inbound marketing
Creating content that people want to share is important for inbound marketing. This means making content that is interesting and valuable to your target audience. When people share your content, it can lead to more people finding out about your brand and potentially becoming customers.
There are some statistics that show the impact of shareable content:
Content that includes images gets 94% more views than content without images.

Videos are shared 1200% more than text and links combined.

List posts (e.g. "10 Ways to Improve Your Marketing") are the most popular type of content, making up 22.45% of all blog posts.

Social media posts with images have a 650% higher engagement rate than text-only posts.
To encourage virality, it's important to create content that is visually appealing, easy to understand, and emotionally engaging. You can also use social sharing buttons on your website and include calls to action in your content to encourage people to share it with their friends and followers.
Analyzing and tracking your content performance for continuous improvement for inbound marketing
Analyzing and tracking the performance of your content is critical for improving your inbound marketing strategy. You can see what works and what doesn't by analysing your content and adjusting accordingly. This will help you increase website traffic, generate leads, and increase sales.
Statistics show that businesses that track the performance of their content are more successful than those that do not. According to a Content Marketing Institute study, 60% of businesses with a documented content strategy say their strategy is "very" or "extremely" effective. Furthermore, companies that publish 16 or more blog posts per month generate 4.5 times the number of leads as those that publish 0-4 posts.
To monitor website traffic, time spent on pages, bounce rates, and other metrics, you can use tools like Google Analytics. You can also monitor social media activity as well as email open and click-through rates. By analysing this data on a regular basis, you can identify patterns and trends and adjust your content strategy accordingly. This will assist you in continuously improving your inbound marketing efforts and achieving better results over time.