Identifying the right influencers for your B2B brand
Finding the right influencers for your B2B brand entails locating individuals who have a strong presence on social media or other online platforms and can help promote your business to a larger audience.
Influencers, with their ability to reach a large and engaged audience, can be a valuable asset to your marketing strategy. According to a Tomoson study, businesses earn $6.50 for every $1 spent on influencer marketing.
However, it is critical to select the right influencers for your brand. Look for people with a relevant and engaged audience who share your brand's values and goals. Consider their reach and engagement metrics, such as the number of followers, likes, comments, and shares.
Working with the right influencers can help you increase brand awareness, credibility, and generate more leads and sales for your business.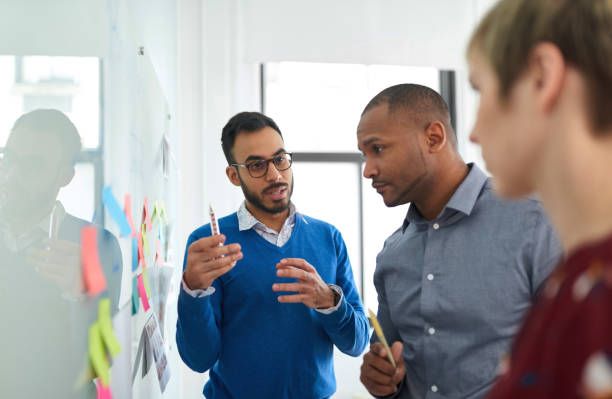 Building relationships with B2B influencers
Creating and nurturing relationships with people who can help promote your B2B products or services to their own audiences is what relationship building with B2B influencers entails.
It's an effective way to reach out to new potential customers and increase brand visibility. According to Influencer Marketing Hub's research, 90% of marketers who use influencer marketing believe it is effective at increasing brand awareness.
Furthermore, 92% of consumers prefer recommendations from people they know over any other type of advertising, according to a Nielsen study.
Identify influencers in your industry who have a large following and whose values align with yours to start building relationships with B2B influencers. Then you can contact them with personalised messages, offer value, and collaborate to create content that appeals to both of your audiences.
Leveraging influencer content in your B2B marketing strategy
Using influencer content in your B2B marketing strategy means promoting your product or service to other businesses through content created by people with a large social media following.
According to statistics, influencer marketing is on the rise in the B2B world. According to an Influencer Marketing Hub study, 63% of marketers intend to increase their influencer marketing budget in 2021, and 77% believe it is an effective marketing strategy.
B2B companies can reach a larger audience and increase brand awareness by leveraging the trust and credibility that influencers have built with their followers. This can result in more leads and sales, as well as a better industry reputation.
Measuring the impact of influencer marketing on B2B sales
Measuring the impact of influencer marketing on B2B sales entails investigating how influential people can influence a company's sales. Working with people who have a large following on social media or other platforms to promote a product or service to their audience is what this type of marketing entails.
Several studies have shown that influencer marketing can improve B2B sales. According to a Linqia study, 86% of B2B marketers use influencer marketing, and 78% believe it is effective. Another Traackr study discovered that 20% of B2B CMOs regard influencer marketing as their most successful marketing strategy.
Businesses can track metrics like website traffic, lead generation, and conversion rates to determine the impact of influencer marketing on B2B sales. Businesses can determine whether their influencer marketing campaigns are increasing sales and revenue by analysing these metrics.
Overcoming common challenges in B2B influencer marketing
Businesses face some common challenges when it comes to B2B influencer marketing. These challenges are manageable with proper planning and execution. Identifying the right influencers with a large following who can influence potential customers is one of the challenges. Another challenge is creating content that is appealing to both the target audience and the audience of the influencer.
According to a study conducted by the Influencer Marketing Hub, the most difficult challenge in B2B influencer marketing is determining ROI (Return on Investment). Businesses must measure the impact of influencer campaigns on sales, website traffic, and brand awareness. Setting clear goals and using the right metrics to measure success are essential.
Building relationships with influencers is another challenge. Before partnering with influencers, businesses must first establish trust and credibility with them. This can be accomplished by engaging them on social media, sharing their content, and providing value.
Finally, businesses must ensure that their influencer campaigns adhere to the Federal Trade Commission's regulations and guidelines (FTC). This includes disclosing any sponsored content and refraining from misleading practises.
Businesses can successfully implement B2B influencer marketing and achieve their desired results by addressing these challenges.