Creating high-quality content that attracts your target audience for inbound marketing
Inbound marketing is the practice of attracting customers to your business by producing valuable content that they are interested in. One method is to create high-quality content that is appealing to your target audience.
Good content can drive a lot of traffic and assist you in developing relationships with potential customers. Companies that publish 16 or more blog posts per month receive nearly 3.5 times the traffic of those that publish 0-4 posts per month, according to Hubspot.
Creating content that speaks directly to your target audience can also aid in lead generation. According to a Demand Metric study, content marketing generates three times more leads than traditional marketing while costing 62% less.
You must first understand your target audience's problems and interests in order to create content that they will enjoy. Surveys and social media analytics can help you learn what your customers are interested in. Then, using that data, create content that answers their questions, solves their problems, and entertains them.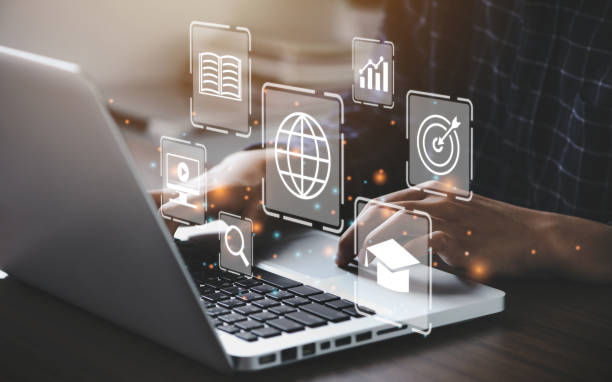 Optimizing your website and content for search engines for inbound marketing
Optimizing your website and content for search engines is an important part of inbound marketing. It means making sure your website is designed in a way that search engines can easily understand and show your content to people who are searching for it.
To put it in perspective, here are some statistics:
Google processes over 3.5 billion searches per day (source: Internet Live Stats).

75% of people never scroll past the first page of search results (source: HubSpot).

61% of marketers say improving SEO and growing their organic presence is their top inbound marketing priority (source: HubSpot).
So, if you want potential customers to find your website, you must optimise your content for search engines. This includes using relevant keywords, writing high-quality content, optimising your website structure, and constructing high-quality backlinks. You can improve your search engine ranking, drive more traffic to your website, and ultimately generate more leads and sales by doing these things.
Using lead magnets to capture email addresses and other contact information for inbound marketing
Lead magnets are a method of obtaining people's contact information, such as their email addresses, for use in inbound marketing. Inbound marketing is when businesses use content, social media, and other online methods to attract customers to their products or services.
Lead magnets are typically free resources, such as ebooks, webinars, or whitepapers, that businesses provide to prospective customers in exchange for their contact information. Businesses can attract potential customers and build relationships with them by providing valuable information or resources.
According to an Ascend2 survey, 53% of marketers say lead generation is their most difficult challenge. Lead magnets can assist businesses in meeting this challenge by allowing them to collect contact information from interested individuals. According to HubSpot, companies with more than 40 landing pages generate 12 times more leads than those with only 1-5 landing pages.
Engaging with your audience through social media and other channels for inbound marketing
Interacting with potential customers via social media and other communication channels is an effective way to attract them. This strategy, known as inbound marketing, enables businesses to interact with and build relationships with their customers.
With approximately 3.96 billion people using social media worldwide as of 2021, social media has become an important tool for inbound marketing. Businesses can connect with and promote their products or services to a large audience as a result of this.
Businesses can attract and retain their audience's attention by regularly sharing interesting and relevant content on social media. They can also use social media to respond to customer inquiries and feedback, demonstrating that they value their customers' perspectives and are willing to engage with them.
To engage with potential customers, other communication channels such as email marketing and chatbots can be used. These channels allow businesses to send personalised messages to their audience, addressing their specific needs and preferences.
Analyzing and optimizing your content marketing strategy for maximum lead generation for inbound marketing
To maximise lead generation in your inbound marketing, you must analyse and optimise your content marketing strategy. Businesses that publish at least 16 blog posts per month generate 4.5 times the number of leads as those that publish 0-4 posts per month, according to HubSpot. Furthermore, businesses that prioritise blogging are 13 times more likely to see a positive return on investment than those that do not (ROI).
Other effective content marketing strategies include creating valuable and relevant content, optimising content for search engines, promoting content through social media platforms, and developing email marketing campaigns. You can increase your chances of generating more leads and improving your ROI by analysing and optimising these strategies.