Explainer Videos: How to Use Video to Explain Complex Concepts in B2B Marketing
An explainer video is a short video that explains complicated ideas or concepts in a simple manner. B2B marketing is a type of marketing in which products or services are sold to other businesses.
Explainer videos are becoming increasingly popular in B2B marketing because they are a great way to communicate complex ideas quickly and effectively. According to a study by Wyzowl, 84% of people say that they have been convinced to buy a product or service after watching a brand's video.
Using video in B2B marketing is also a great way to increase engagement with potential customers. Another study by HubSpot found that videos in marketing emails led to a 200-300% increase in click-through rates.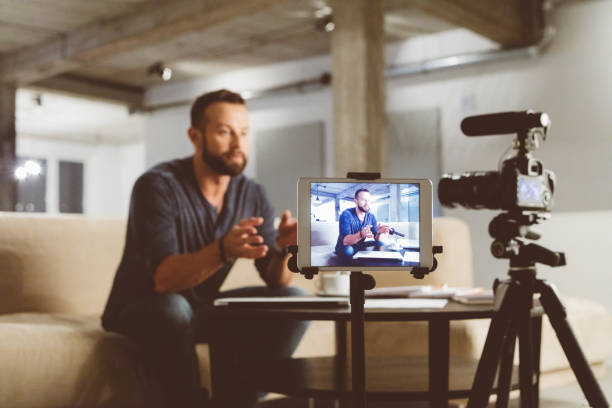 Product Demos: Using Video to Showcase Your B2B Product or Service
Product demos allow businesses to show potential customers their products or services. Product demos can be effectively created using videos. Businesses can use videos to visually demonstrate their products or services in action, which can help potential customers better understand the product's features and benefits.
According to HubSpot research, 72% of customers prefer to learn about a product or service through video content. Furthermore, 78% of businesses that have used video marketing found it to be a useful tool.
Businesses can reach a larger audience by creating product demo videos. According to Wyzowl, 84% of people have been persuaded to buy a product or service after watching a brand's video.
Using product demo videos is a valuable tool for B2B businesses to successfully showcase their products or services, reach a larger audience, and ultimately drive sales.
Customer Testimonials: How Video Testimonials Can Boost Your B2B Content Marketing Strategy
Customer testimonials are written or video statements made by satisfied customers that highlight their positive experiences with a product or service. They can be a powerful marketing tool for B2B (business-to-business) companies. Video testimonials are especially effective because they provide a more engaging and personal way of connecting with potential customers.
A BrightLocal survey found that 91% of consumers read online reviews and testimonials, and 84% trust them as much as personal recommendations. As a result, video testimonials can have a significant impact on how prospective customers perceive a company.
Furthermore, video content is gaining popularity. According to HubSpot, 87% of businesses are now using video as a marketing tool, and 54% of consumers want to see more video content from brands they trust. This means that including video testimonials in a B2B content marketing strategy can help to boost engagement and generate more leads.
Webinars: How Video Webinars Can Drive B2B Lead Generation and Nurture
Webinars are online presentations that are streamed from computers or mobile devices. They are becoming increasingly popular for businesses, especially for lead generation and nurturing.
Businesses can use video webinars to attract new customers and strengthen existing relationships. According to a Content Marketing Institute survey, 58% of marketers include webinars in their content marketing strategy, and 32% consider webinars to be one of the most effective lead generation tactics.
Webinars can also be used to educate potential customers about the products or services of a company. This builds trust and may lead to more sales in the long run. According to a study conducted by InsideSales.com, companies that use webinars experience a 61% increase in qualified leads.
Businesses can use video webinars to generate and nurture leads effectively. Businesses can increase their chances of making a sale by providing valuable information to potential customers.
Social Media Video: How to Use Video on Social Media Platforms to Reach B2B Audiences.
Social media videos can be an effective way to reach out to business-to-business (B2B) audiences. Social media videos can help you engage your audience, raise brand awareness, and drive conversions.
According to a Wyzowl survey, 85% of businesses use video as a marketing tool, and 92% of marketers consider video to be an important part of their marketing strategy. Furthermore, HubSpot discovered that videos on LinkedIn receive 20x the number of shares as any other type of content on the platform.
To effectively use video on social media, you must first understand your target audience and create content that speaks to them. Keep your videos short and to the point, interesting, and informative. Make certain that your videos are optimised for each platform, as each has its own video specifications and requirements.
You can effectively communicate with your B2B audience and achieve your marketing objectives by using social media videos.